Gen Con
Gen Con Indy is the original, longest running, best attended, gaming convention in the world. For 50 years, Gen Con Indy has been setting the trend and breaking records. The biggest complaint we hear is that there is simply too much to do, see, and experience. Get lost in a phantasm of art exhibits. Stare at jaw-dropping costumes, or better yet, wear one of your own. Meet the movers and the shakers in the gaming industry. Check out the newest games and get a sneak peek at the latest editions.
And, of course, play your heart out with fellow enthusiasts in a community that understands your passion. What you'll experience at Gen Con Indy is nothing short of IT. You know, whatever "It" is for you? This is IT! Get ready to get there.
Gen Con Indianapolis
Indiana Convention Center
100 South Capitol Ave.
Indianapolis, Indiana 46225
www.gencon.com
Past Performances: 2016, 2015, 2014, 2013, 2012, 2011, 2010, 2009, 2008, 2007
Get 5 Gifts from Me to You
I am more than happy to share with you four free digital gifts with no strings attached. If you like what you hear, then please subscribe to my mailing list to get even more free music.
Gen Con Podcast Specials
Kids at Gen Con: Survival Tips
Ever thought about bringing your kids to Gen Con? Learn from parents who attend how to survive. Plus, you'll find out about my shows at Gen Con in 2017. Read shownotes.
Sci Fi Convention Music
Listen to the science fiction convention special of the Pub Songs Podcast. You'll enjoy over 30 minutes of music by Marc Gunn. Read shownotes here.
You will find my best Gen Con podcast episodes here. There's a bunch, including interviews and reviews of things at the convention
Marc Gunn's 2017 Concert Schedule
Special Note: If the show is sold out, you can still attend. Just bring Generic Tickets to the event. You will enter after the regular tickets are sold, but usually there are plenty of spots available.
Thursday, August 17, 2017
Comedy Cabaret
Westin - Grand V @ 8 PM
Enjoy a comedy & music concert featuring many of Gen Con's best entertainers. It's an evening of smashing laughter and fun, LIVE on one stage for your comedic convenience! TICKETS STILL AVAILABLE
Performing:
Marc Gunn
C.S. Marks
Damsels of Dorkington
Apryl Knight
Bill & Brenda Sutton
Dan the Bard
Red Rum
Andrew McKee
Mikey Mason
Hobbit Drinking Songs with Marc Gunn @ 9 PM
Crowne Plaza - Conrail
The Celtfather presents festive & fine songs from Lord of the Rings & The Hobbit, straight from the Shire, suitable for any pub in this or any other realm. SOLD OUT! Arrive early with generics and you might still get a spot.
Friday, August 18, 2017
Firefly Drinking Songs @ 8 PM
Westin - Capitol II
Are you're a Browncoat? Do you love Joss Whedon's Firefly & Serenity? Sing-along with Gunn as he shares songs from the Verse, pub-style, like in that wee pub in Canton. SOLD OUT! Arrive early with generics and you might still get a spot.
Saturday, August 19, 2017
Silly Irish Songs for Cat Lovers with Marc Gunn @ 2pm
Crowne Plaza - Conrail
Love cats? Irish music? Drinking songs? Join Marc for a rollicking evening of hair-raising, feline fun as he shares music from his two hit CD series. TIX STILL AVAILABLE
Nerd Celtic Pub Songs with Marc Gunn @ 9 PM
Crowne Plaza : Victoria Stn A
Are you a Geek? Love to sing and laugh? Join Marc Gunn for an evening of raucous, fun songs from long, long ago, at a convention near you! Firefly, Hobbits, Dragons, Star Trek, Star Wars and more! TIX STILL AVAILABLE
Each of these shows require tickets to attend.
Get your tickets here.
PS. Will you do me a big favor? Share these show times with your Gen Con friends. I want to pack out my concerts. Thanks a million! -Marc
Join Marc's Mailing List
Subscribe to mailing list and you'll get all of my news 2-3 times per month, PLUS you'll get a free album of my music as a thank you for subscribing.
About Marc Gunn
"Marc has a brilliant selection of both the merry and the somber to suit whatever your current mood, whether you need some cheering up or had rather drown in your own sorrow. Go ahead and draw a tub of water, light a few candles, prepare to relax and soak up some autoharp." (Celtophilia)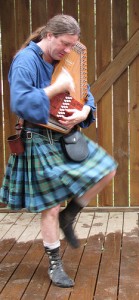 Marc Gunn is an award-winning acoustic folk musician rooted in the American Celtic song tradition–-Celtic music, the Traditional and the Twisted. His musical instrument of choice-the autoharp-continues to surprise musical veterans and fans a like for it's unique sound and spirited energy.
"[he] has the ability to generate many moods, both with his lyrics and the music. From thought provoking to jubilant" (Sixty Seven Music)
Donned "The Celtfather" by Celtic music fans, Gunn is a champion of indie Celtic music. He has given away over ten million MP3s through his music and podcasts since he began his Celtic music career in 1999. His Irish & Celtic Music Podcast has won two awards for "Best Podsafe Music" in the annual Podcast Awards and is one of the most-popular music podcasts on iTunes.
"Marc is a tireless supporter of Festival music, Celtic music and a wide array of musicians…You sir, are the Chuck Norris of Renaissance Festival Musicians" (Modern Bard)
Good food, good drink and good company. Folk ballads, Irish drinking songs, fantasy, Sci Fi, and cats on the autoharp. Let Marc Gunn fill you with fun, happiness, and beauty while connecting you to your Celtic heritage through songs, sing-alongs, stories, lyrics, and podcasts. Embrace independent Celtic music!
Check out some of my music below: